Making media available
With 5 national television channels, 24 regional branches, 9 ultramarine anntennas and a full range of digital services, France Télévisions is the first French public service audiovisual group.
First issue :
The 5 television channels (independent entities) used different solutions with heterogeneous work processes. The Phraseanet architecture enabled the implementation of the first transverse application within the France Télévisions group.


The Phototele portal
Phraseanet, on the Phototele portal, allows the Group's channels to make available to the press and the media, all pictures used to promote the programs. Phototele is also used by the TF1 group, the Canal+ group, Arte, Public Senat, LCP… The portal hosts more than 1 million pictures.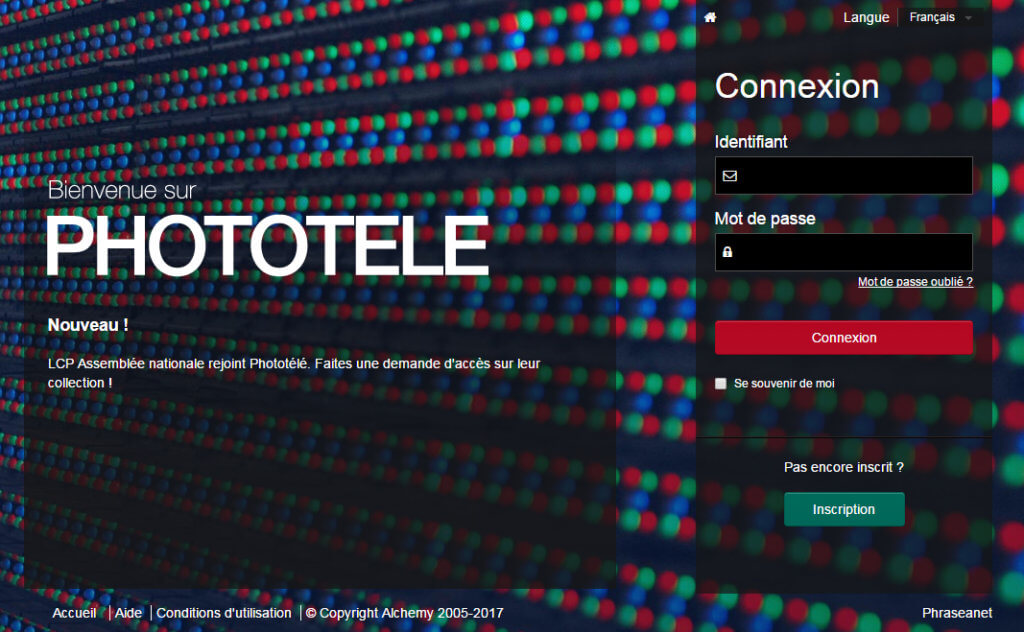 Second issue : Extend the functional perimeter, use the same application base, multiply user interfaces according to the needs. Phraseanet publishes media files on the FranceTVPreview application and provides the external sites with trailers and press releases. The press and the media have the opportunity to preview all the programs of the channels (300+ Go /month of videos added).

Date: 2011
Services: Photo Studio, External Communication
Number of media files: 3424 videos (Preview), 667810 media files (Phototele)
Number of users: 3528 (Preview), 4303 (Phototele)